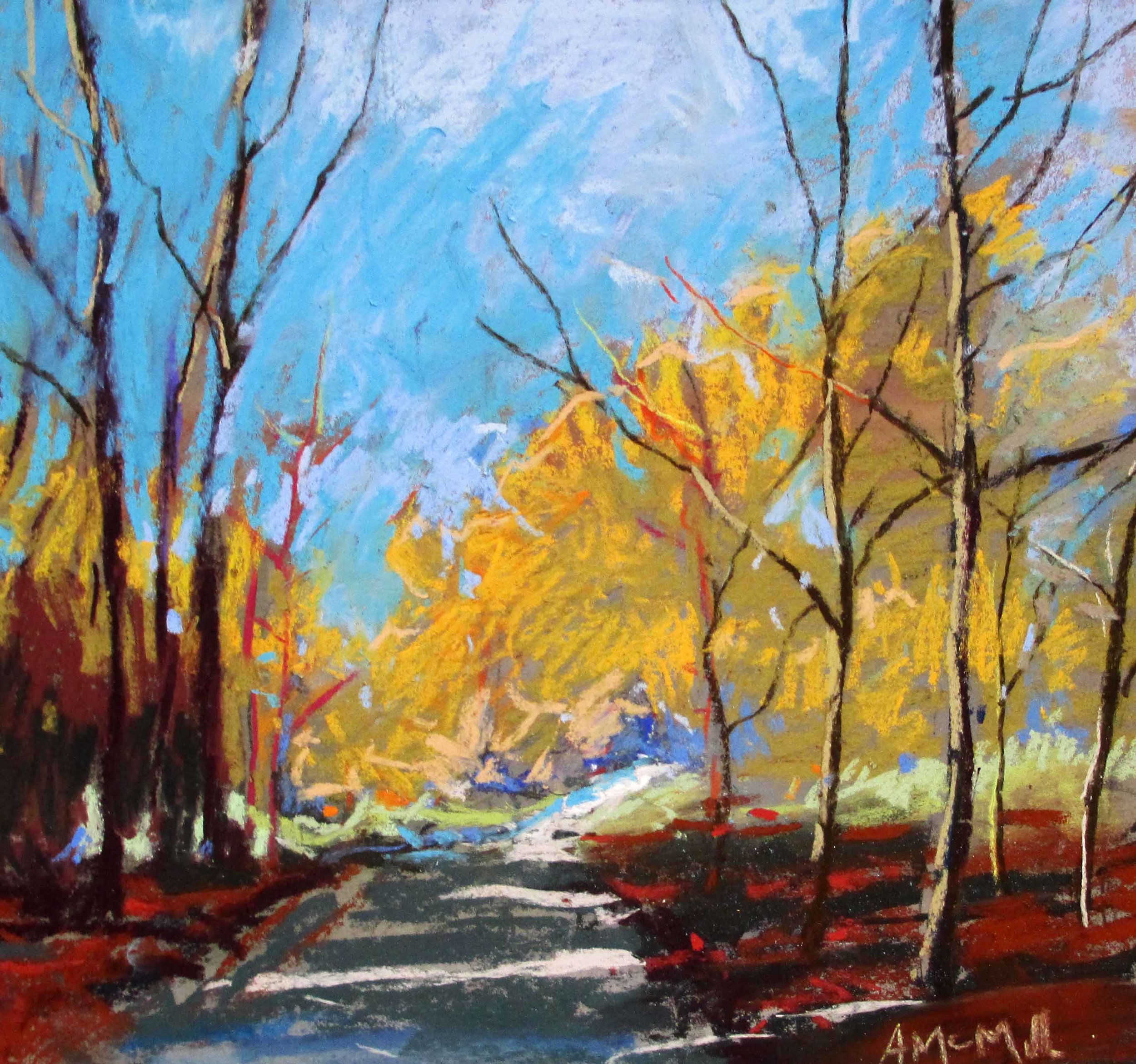 Jerry's Artarama Shopping Cart
Pastels are instantly rewarding for new painters! But wait, you ask, "Aren't pastels a drawing material?" They can be, but not the way I use and teach them. For me, pastels are pre-mixed brush loads of vibrant paint. Most beginning painting students struggle with mixing clean colors. Soft Pastels bypass that struggle and get you right into the process. Here is a list of my favorite supplies (p.s. another advantage to pastel? It's a short list):
One box Sennelier 80 half-stick set. This plein air set, or this one both are good starter kits. If you want to live a little larger this one has a larger color selection. The more pastel colors the better. Professionals usually have about 500 individual colors.
Five or six sheets of Sanded uart paper or Art Spectrum sanded paper, at least 11 x 14, choose a mid-range grit. course paper eats up pastels, too fine and the paper won't take enough pastel in. It is hard to paint tiny pastels.
A raggedy, old bristle brush (this serves as an eraser).
About a half a cup of rubbing alcohol or gamsol in a sealed container.
A soft drawing pencil or a conte crayon for sketching out compositions on your paper.
Some people don't like the pastel dust on their skin, in which case you need Gloves in a Bottle or just paint old gloves. Hint: Gloves in a Bottle is just good old lanolin. Any moisturizer serves just as well.
A board to tape your paper to.
Tape.
Paper towels (VIVA)!!!!!
Sources for awesome pastels:
Other great brands for my style of pastel painting:
Notes on what not to buy:
Rembrandts are too hard to use for my methods, even though they are labeled as "soft".
Anything that Michael's sells. The quality is probably not good enough.
Unsanded paper, such as canson, mi-tientes paper. This stuff is for drawing with pastels rather than painting with them-- it does not accept enough pastel before it runs out of surface.